Our Paradise Clumber Spaniel Puppies
Each Clumber Spaniel pup receives individual socialization and training to breed valued champions, like their parents.
Here are some pictures of our previous litters.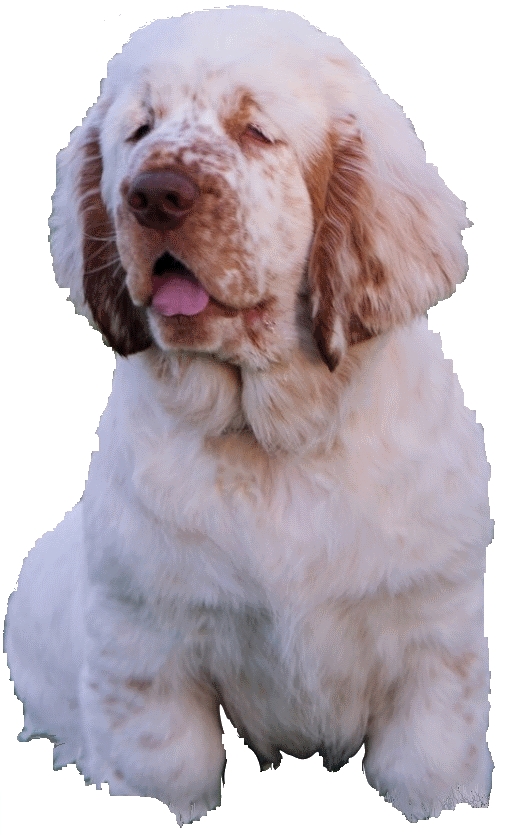 Oh you make too much fuss over me!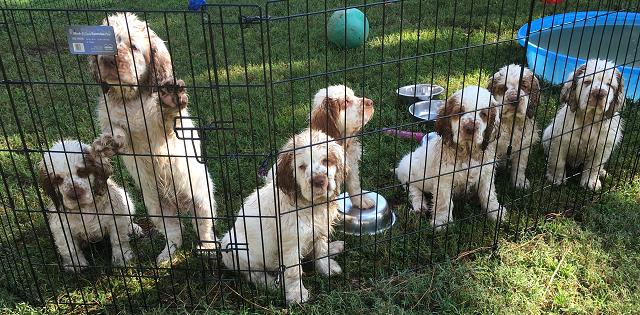 Let Us Out We Want To Explore!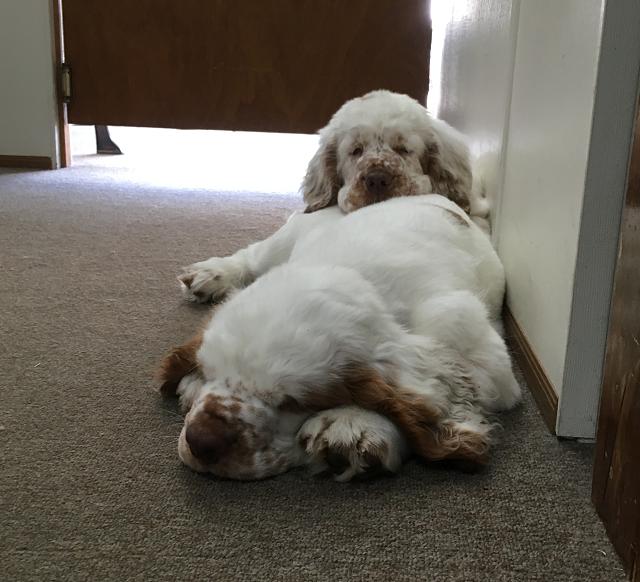 Group Nap zzz'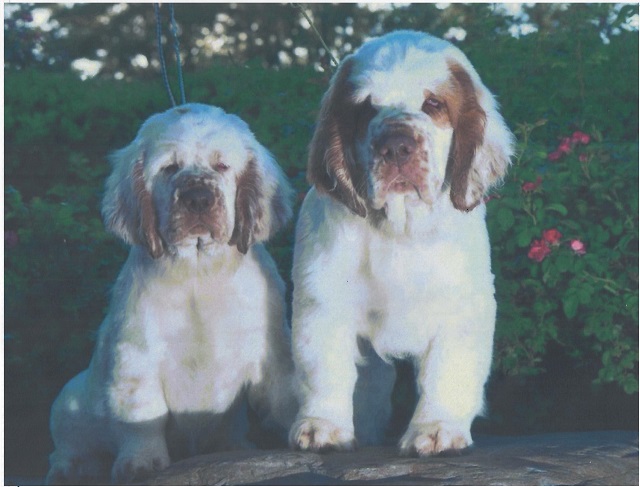 We enjoy the garden.
Thank you Jamie Hubbard from Clussex for coming and evaluating this beautiful litter.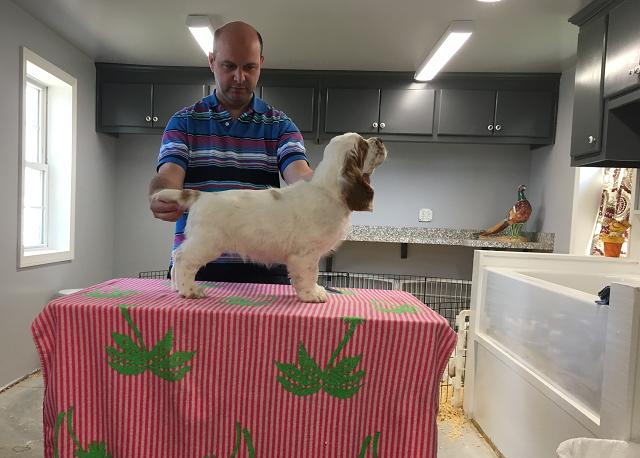 Okay I'll stretch.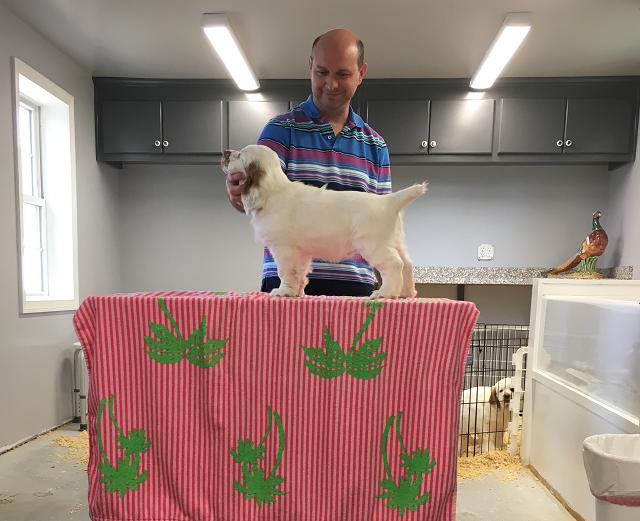 Oh this is stacking, we get it!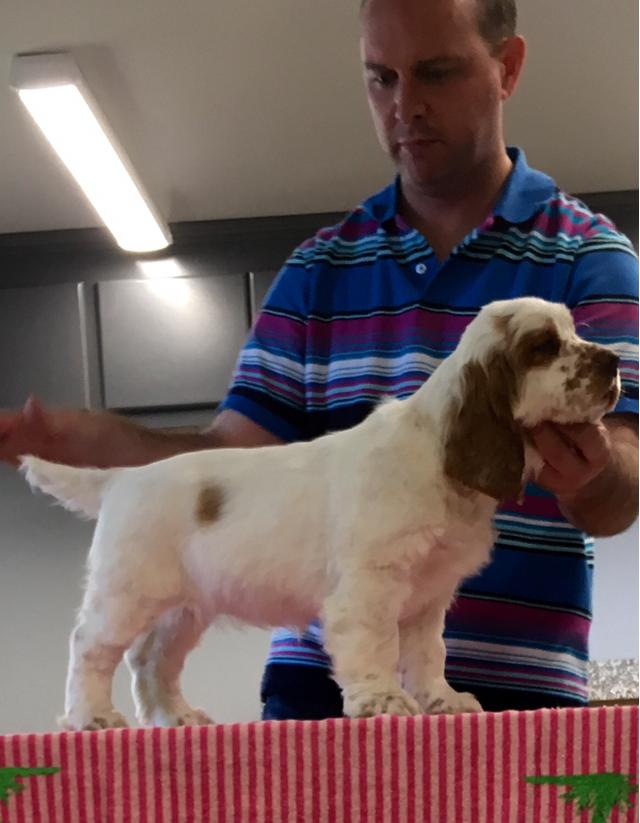 How is this?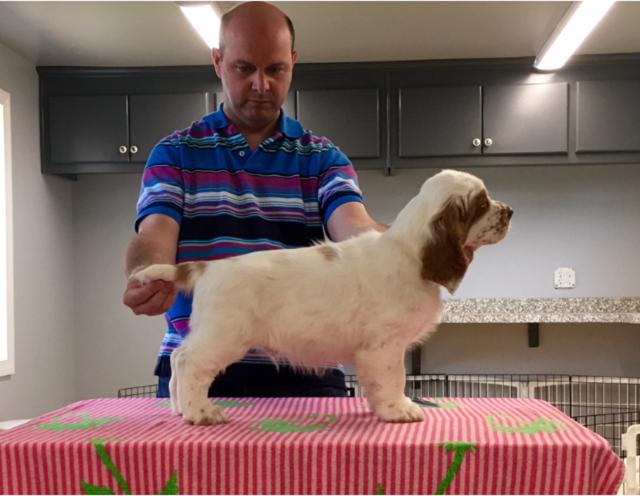 My this is fun, this is easy.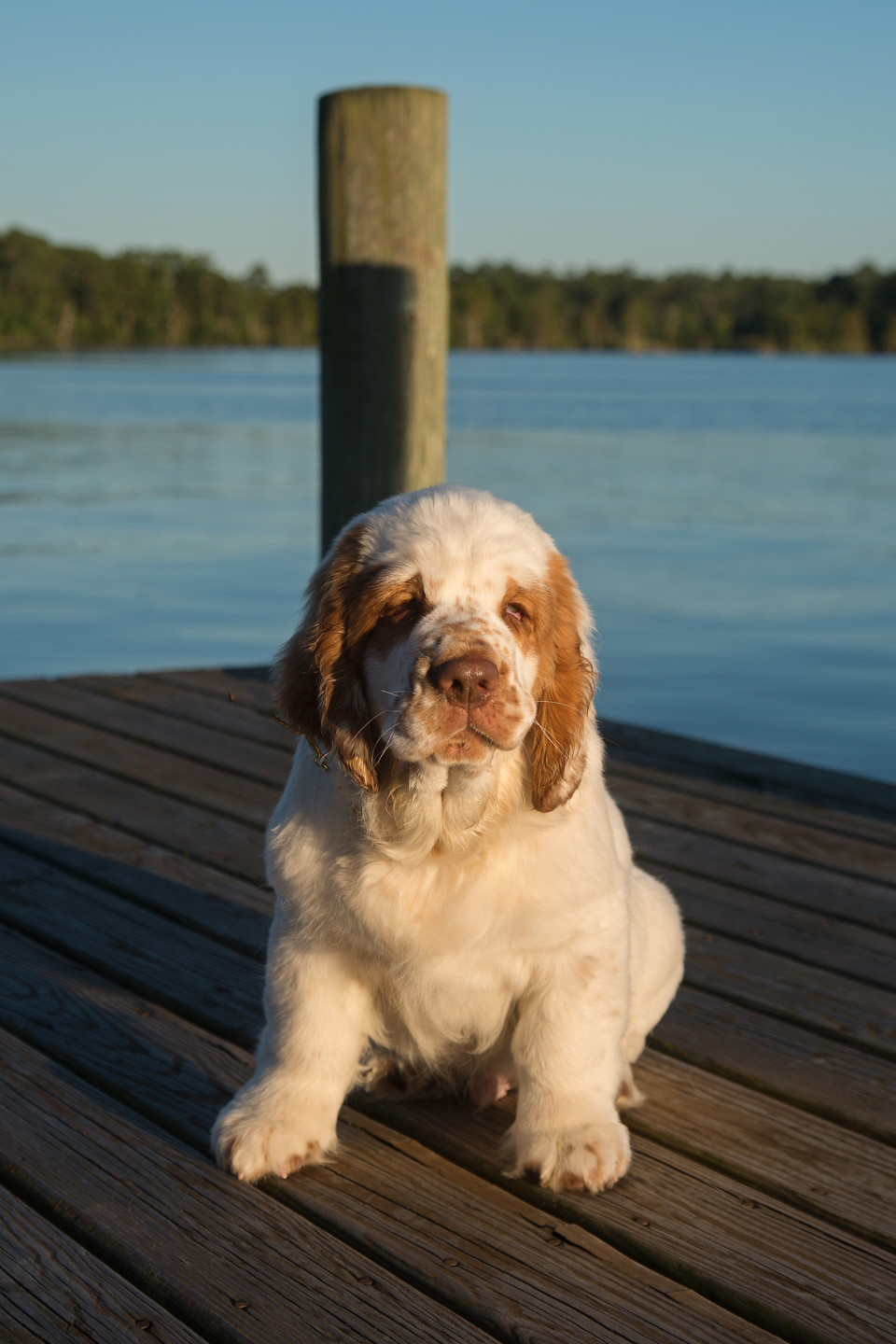 The sun and breeze feels good in Paradise.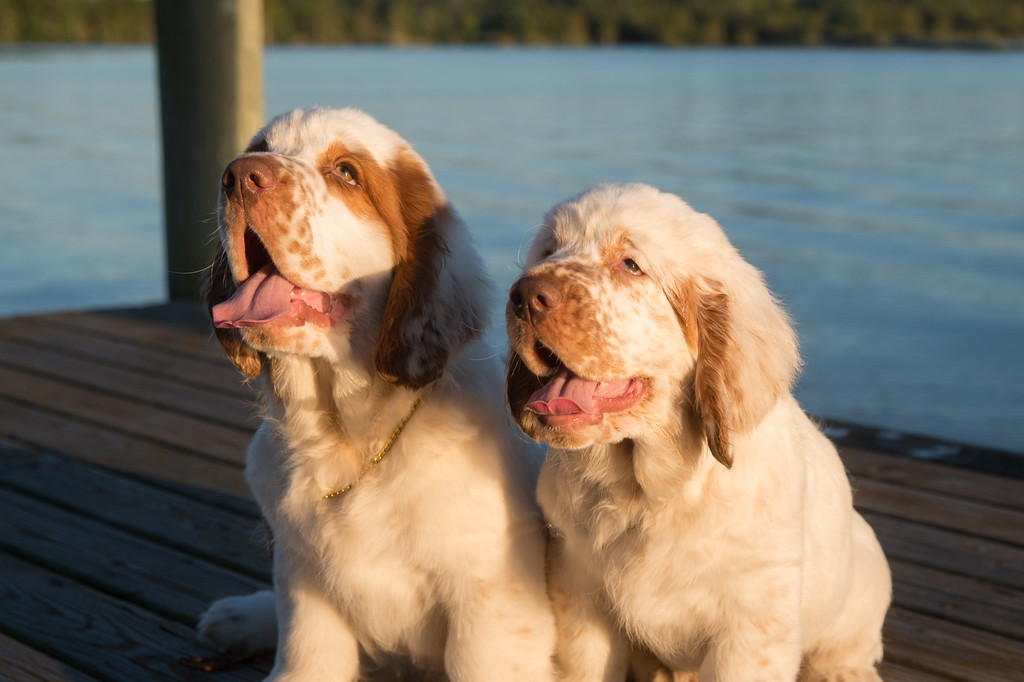 Can we go swimming.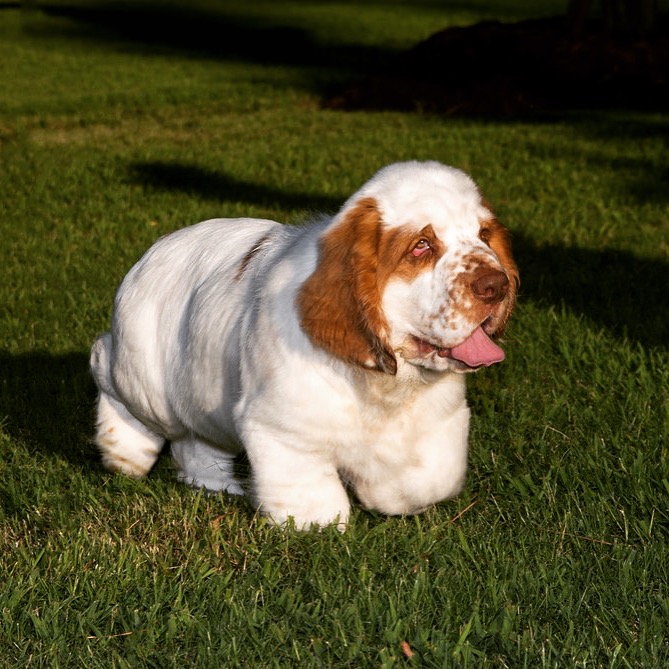 Reaady for chow!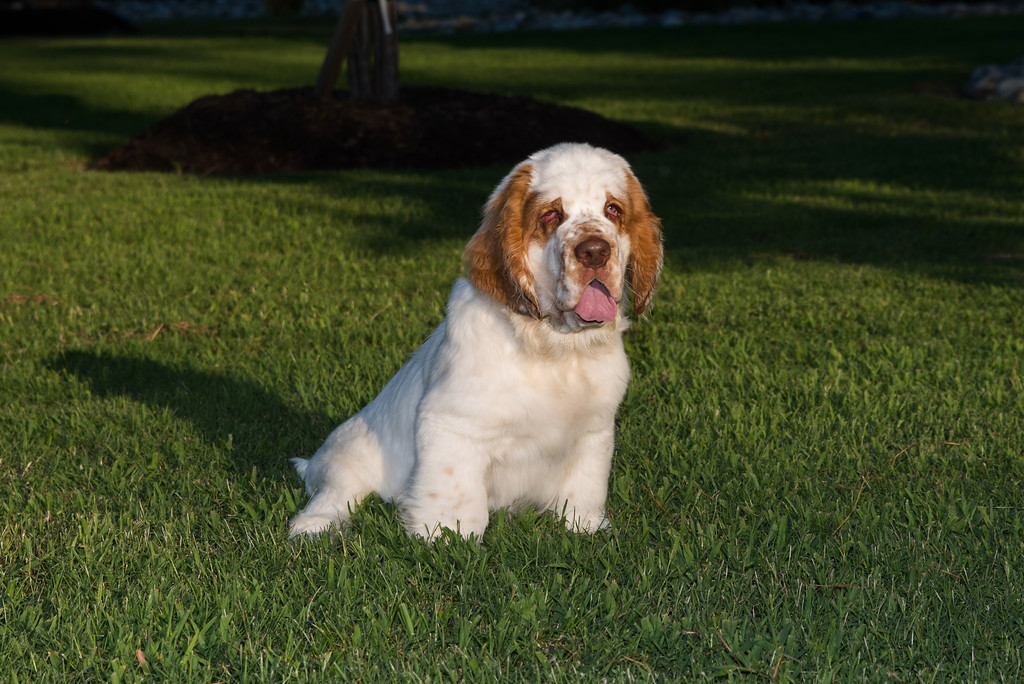 I think I'm ready for a nap.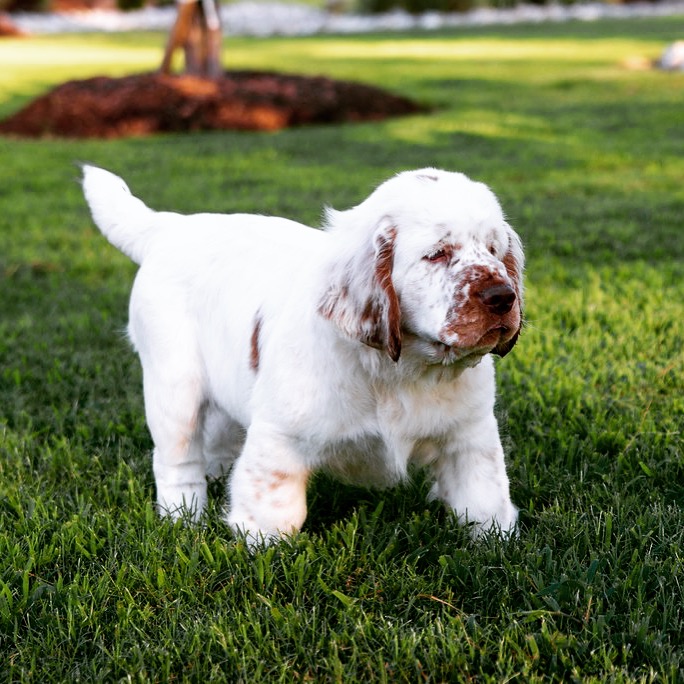 Is that a bird over there? Let me go see.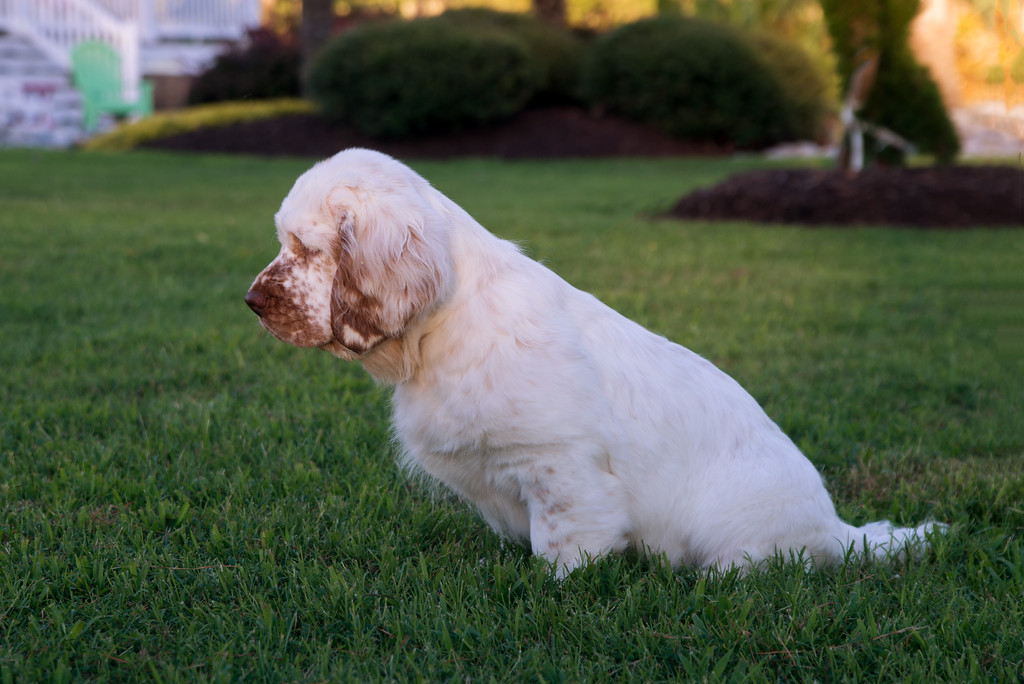 I'm not a pointer, but it's fun to look like one.
Our Goal
We strive in every way possible to improve this remarkable breed and strive to produce pups cleared of genetic defects. Each pup receives individual socialization and training in order to assist it in growing up to be a valued champion, like its parents.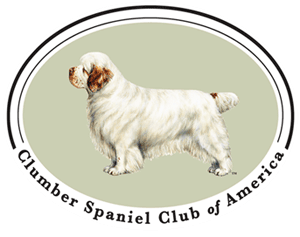 Paradise Clumber Spaniels
5513 Buzzard Neck Rd
Virginia Beach, VA 23457
757-335-2102
For puppies, contact us for more information on availability on upcoming litters.
---